Daniel grew up in Wyoming. His wife, and children were born in the DFW Area.
He is a petroleum economist, and has worked worldwide for governments and industry. As the author of a number of books on accounting, finance, international petroleum exploration economics, and risk analysis, his work has been translated into Russian and Chinese (published by PennWell Books, Tulsa). They are used as textbooks in universities around the world.
He has authored over a hundred articles in publications such as the Oil & Gas Journal, and Offshore Magazine. For over a decade, he wrote a column in the Petroleum Accounting and Financial Management Journal. In 2007, he cofounded the Journal of World Energy Law and Business (published by the Oxford University Press).
There are over 1,200 known citations of his work in industry literature.
Get to know Daniel at www.danieljohnston.com.
Actor, playwright, short story writer, US Army Veteran, future radio broadcaster and cancer survivor, Darrell completed his M.A. degree in Drama at Texas Women's University and MA in English from Southern New Hampshire University. 
Plays "When the Echos Whisper My Name," and "The First One-Hundred Days,"  received awards in the Oklahoma Writer's Federation Inc. playwright contest. Publications include an anthology of short stories, Ten-Five :Your Going Home, Marine!  and Barry and the Vampire. 
David was born in the oil town of Midland, Texas and has spent most of his life in the DFW area. Since childhood he has been an appreciator of Tolkien, Dumas, Dostoyevsky, fellow Texan Robert E. Howard, and many of the classics. Over the years he has added Brandon Sanderson, Joe Abercrombie, Jo Nesbo, Stephen King, and numerous others to that list.
While Software Engineering is the day job supports his wife, daughter, and dog, writing fiction is the hobby that has kept his gears turning for over ten years.
David has one published fantasy novella to his name and is finishing multiple other novels. His work encompasses fantasy, adventure, westerns, swashbuckling pirates, science fiction, and the hero's journey.
When not reading or writing David can be found smoking meat, learning to cook new dishes, or fermenting his own mead with local honey.
FWW-Fiction, Poetry, Memoir & More:
     Blood on Tap
     A Rich Legacy
Weatherford Democrat:
     Living a Rich Life
A native Arkansawer, moved to Texas, retired several times, Published works via writing.com, in addition to blogging in recreational traveling and musing on personal blog. A supernatural/thriller/romance novel is in re-writes. Hobbies: paleontology, golf, genealogy and visting Texas festivals with wife Lisa and three children. 
Emily Williams is the author of Restless Soul, her novel set in the UK. She wrote a monthly column for Episcopal Life national newspaper. Publishing credits include articles in the Fort Worth Star Telegram and the Signature newspaper. Her short stories and poetry have appeared in Sharing Liberty Connection and Travel Magazines as well as several Christian anthologies. 
Jerry Gladysz graduated with a Bachelor's degree from John Carroll University in Cleveland, Ohio, and later with an EMBA from Texas Christian University in Fort Worth, Texas.
During the Vietnam war, he was awarded the Distinguished Flying Cross, the Bronze Star, and the Air Medal with 24 oak-leaf clusters for his services as a helicopter pilot with the 1st Cavalry Division (Airmobile).
In March 1993, he published his first book, SKI TAOS STYLE. It presents the approach to better skiing, taught by Taos Ski Valley, recognized as the best ski school in the nation by SKI Magazine. In August 2002, he published the sequel, T.A.O.S. The Art Of Skiing.
Keith Dale has a Bachelor's Degree in Buisness Technology and Associates in Enviromental, Health and Science. Adventures in his spare time produced many stories, some real, others fictional. Only the fictional have been published and they include: I.C.I.E., Angel Battles and three books titled The Times of Sarah McAllen.
Getting Yourself Together (Self Help)
Morals and Manners for the Millennium
Paisano Pete: Snake Killer Bird (Juvenile)
Tales From the Bumpity Road (Children's Story Collection)
Deborah Sampson: The Girl Who Went to War (Historical Novel)
Signs of Life (Short Story Collection)
Painted Poems: Interior Scapes (Art Speaking to Art) 
Life Songs: poetry and lyrics by Marilyn Gilbert Komechak, Blackbead Books, Fort Worth, Texas, 2017. 
Michael S. Bumagin, M. D., FACS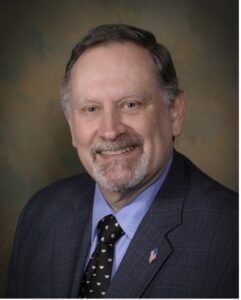 Michael Bumagin first came to Texas in 1968 as an intern at Baylor University Medical Center in Dallas. He pursued training in general and plastic surgery, and spent three years as a medical officer in the United States Army. He eventually settled in Williamsport, Pennsylvania, but the pull of Texas was overwhelming and he returned in 1987 to practice in Fort Worth.
After thirty years of practice, he almost figured it out and retired in 2016.
Along the way, he authored thousands of operative reports and a book, Exploring Fort Worth with Children, as well as two short stories about his favorite character: The Vampire.
He was a founding member of Fort Worth Writers—and its first president—and remains active to this day, in spite of the ravages of age (he has one artificial hip and a knee which keeps asking to be replaced). In retirement, he tries to avoid the politics of the day (it's way too nasty) and spends most of his time reading, writing and visiting grandchildren.
His favorite themes are fantasy, sci-fi, horror and thrillers. His favorite authors are Dean Koontz, John Sandford, David Baldacci, the Kellermans, Stephen King (before the accident), Vince Flynn (and even the Kyle Mills version) and John Grisham.
He is also a fan of Anne McCaffrey, Greg Iles and the famous physician/writers: F. Paul Wilson, Sir Arthur Conan Doyle, Alan E. Nourse, Stephen Joseph Bergman(aka, Samuel Shem), Michael Crighton and Oliver Wendell Holmes, Sr.(Father of the Chief Justice).
He has several unfinished manuscripts in various drawers, boxes and hard drives and is currently working on a tale of a typewriter with the power to make stories come true.
Michael is married to his true love, Myra. They have five children and 11 grandchildren, none of whom want to become doctors or, so far, writers.
The Liar's Legacy tells the story of a narcissistic habitual liar who has destroyed her relationships with everyone she's ever known. When her professional life falls apart, she has no where to turn for help. Can she rebuild her life and find peace and self respect? It's a road filled with dangerous curves and unexpected surprises.
Nancy Boo series: Birthdays, Bicycles and Braids, Tadpoles, Picnics and Field Goals, Babysitting, Lifeguards and Yard Sales and Movin'. (Children's)
Nigel Blackwell was born in rural Oxfordshire in England. He has a love of books, a PhD in Physical Chemistry, and a black belt in pointing out the obvious.
He collaborated with New York Times best selling author Diane Capri on the Jess Kimball Thrillers. Alone, he authored the caper Paris Love Match, and By The Light (verse and novellas with a supernatural twist).
After driving trains, crashing single seat race cars, and traveling much of the world, he now lives in Texas with his wife and daughter, where they enjoy the sunshine and listen to coyotes howl at night.
Visit Nigel at www.nigelblackwell.com.
Olyve graduated from S.M.U. and studied voice at Juilliard School of Music. She has enjoyed a career in opera, television and on stage.
Her work has appeared in several anthologies, and her extensive list of published books include
Ghosts in the Graveyard: Texas Cemetery Tales
A Ghost in the Guest Room: Haunted Texas Inns, B&B's And Hotels
Texas Ghosts: Galveston, Houston & Vicinity
Lone Star Ghosts
TV-Live—or Dead (Novel)
Allie McCrae and the West Point Half-Blood (Epic Western)
Come Sundown: The Life and Letters of a Frontier Woman (Non-Fiction)
Olyve is currently working on Gone With the Windmills (non-fiction). For the past nine years she has enjoyed writing monthly articles for Overton Life, a Fort Worth magazine, a tradition she intends to continue!
Roger Latham, born under a Pisces moon, is awash with poetic rhyme, mystical musings kissed with pastels of kinky romance. The delicious decadence of love's caress adds zest to every word. He brings quill to page, scribing poems, short stories, essays, memoirs and one play, to share with the world his deepest yearnings. Roger is a raconteur issuing his literary offspring with total abandon. He's enjoyed an entertaining existence, to some, worth the read.
Sean Strange published his first novel, Cross, in April 2015 and is currently working on a second story for the Scott-Green series. He has served for 20 years as an English teacher at Fort Worth's North Side High School.
A former submariner and engineer, author Steven R. Southard has had short stories published in over fifteen anthologies, including Not Far from Roswell, Quoth the Raven, and Re-Launch, as well as the alternate history series What Man Hath Wrought. He writes tales of science fiction, steampunk, and fantasy. 
Explore Steve's website at www.stevenrsouthard.com.